<LiCub> Light Set
#Product Design
Year: 2020
Campers in China normally go camping for multiple purposes including team building activities and family activities, so their outdoor products purchase is quite diverse. Our group decided to focus on the lighting design and lightweight topic. Based on our research, we found that the needs for light can be mainly classified into three aspects, functionality, atmosphere and entertainment. According to our market research, although some products are doing well in functionality and atmosphere, there hardly exist playful camping lamp, and we did not find an existing solution for effectively combining the three aspects. Thus, our goal is to design a set of lightweight lamps that can satisfied the three basic needs, and can be well fit together so that campers can conveniently take all.

For functionality, we designed a head torch with a spotlight in the middle and a soft LED strip as the head band. Besides being put on head, it can also be hung somewhere as an additional light source when the hidden hook is pulled out. We also made an atmosphere projection lamp. Users can insert leaves that they collected into the slots near the edges, put leaves onto the transparent lid to project an interesting image, and combine sheets of different colors to create their ideal atmosphere. Additionally, we designed a playful tictactoe lamp to provide entertaining experience for both personal recreation or team activity. This lamp is constituted by three magnet-linked cuboids, enabling people to rotate them or rearrange their position. More importantly, users can use the small stuffs that they picked such as rocks or clods to play tictactoe games on it against each other. The other two lights can be put in the atmosphere projection lamp, which is quite compact and can offer a convenient carrying experience.

We also considered our branding logo and package. The name LiCub comes from the combination of Light and Cubic, where light refers to our product and cubic reflects our design language. It can also be a homophonic pun, like you, since we like our customers. For the package, we decided to keep the form consistent with our products, so it is a cubic with minimal decoration.
国内不同的露营者出于不同的目的进行露营活动,有去团建的,也有家庭活动的,因而人们对于露营用品的购买是非常多样的。我们小组把课题重点放在灯具设计及便携轻量化。通过我们的调研,我们发现人们对露营灯具的需求大致可以概括为三个方面,功能性、气氛性和娱乐性。在现有的露营产品中,很多功能性灯具或是氛围灯做的相当出色,但很少有俏皮、可玩高的产品,我们也并没有发现一个能有效结合三个方面需求的方案。因此,我们的目标是设计一套能满足这三个基本需求,并能有机相结合的便携、轻量化灯具。

在功能方面,我们做了一个头灯:中间是一个常规的聚光灯,头带是一个柔性LED灯带。除了戴在头上,用户也可以拉出隐藏的挂钩,将其挂在帐篷里作为额外的补充光源。我们还做了一个气氛投影灯。用户可以将他们收集的树叶插入边缘的卡槽中,或是把树叶放在它透明的盖子上,投射出有趣的图案;通过组合不同的颜色片,人们可以轻松营造出不一样的氛围。此外,我们还设计了一个好玩的井字棋灯,为个人或团队活动提供娱乐体验。它由三个磁铁连接的立方体构成,人们可以轻松旋转它们或是重新拼接它们的位置。更重要的是,用户可以用他们在露营中收集到的小东西,如小石头或木块,在上面进行井字棋对战。头灯和井字棋灯可以完美收纳在投射灯中,提供了相当方便的携带体验。

我们还考虑了我们的品牌标识和包装。Licub这个名字来源于Light和Cubic的结合,其中Light指的是我们的产品,而Cubic则反映了我们的设计语言。它也作为谐音双关,喜欢你。在包装上,我们采用极简风格,保持与我们的产品一致的设计。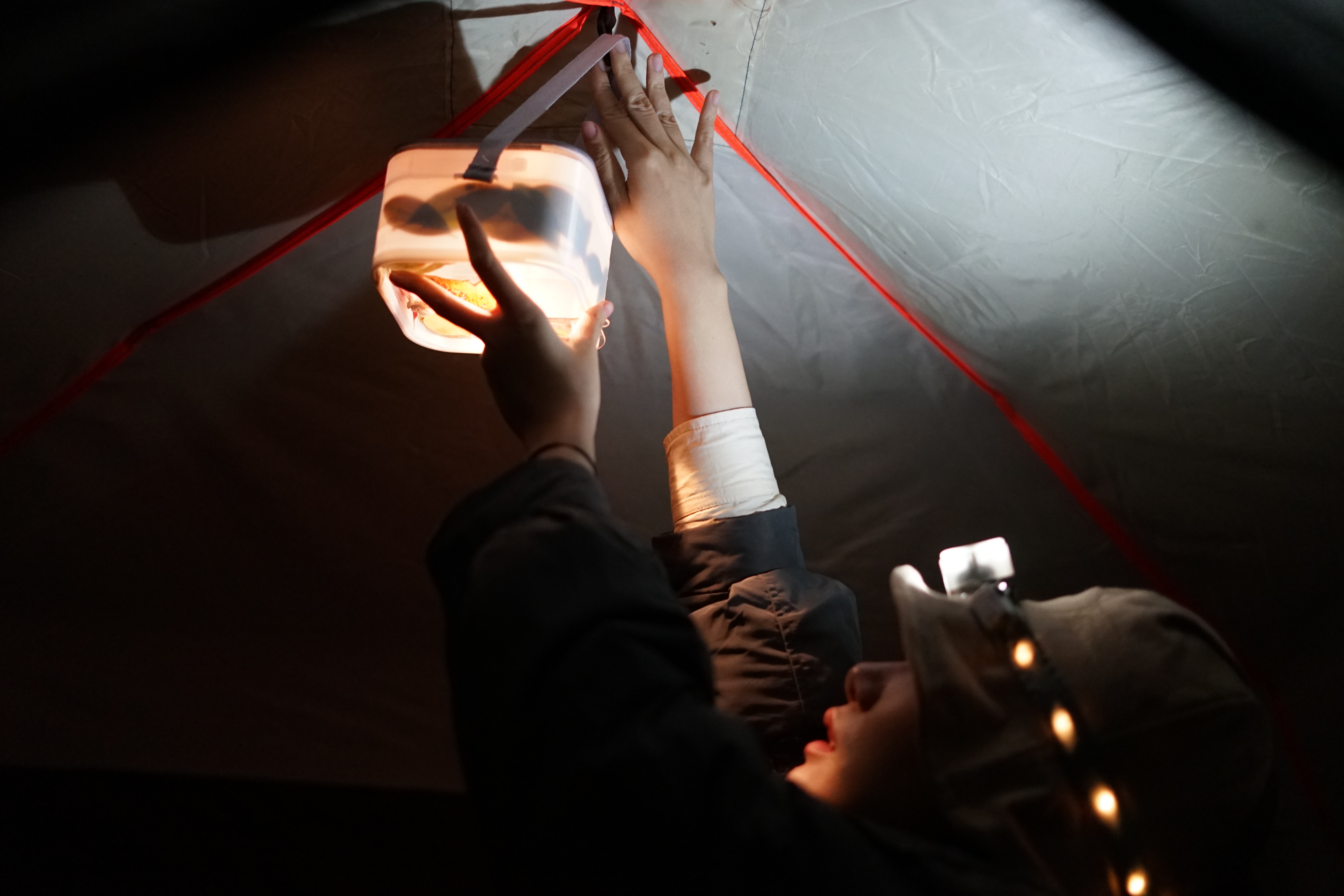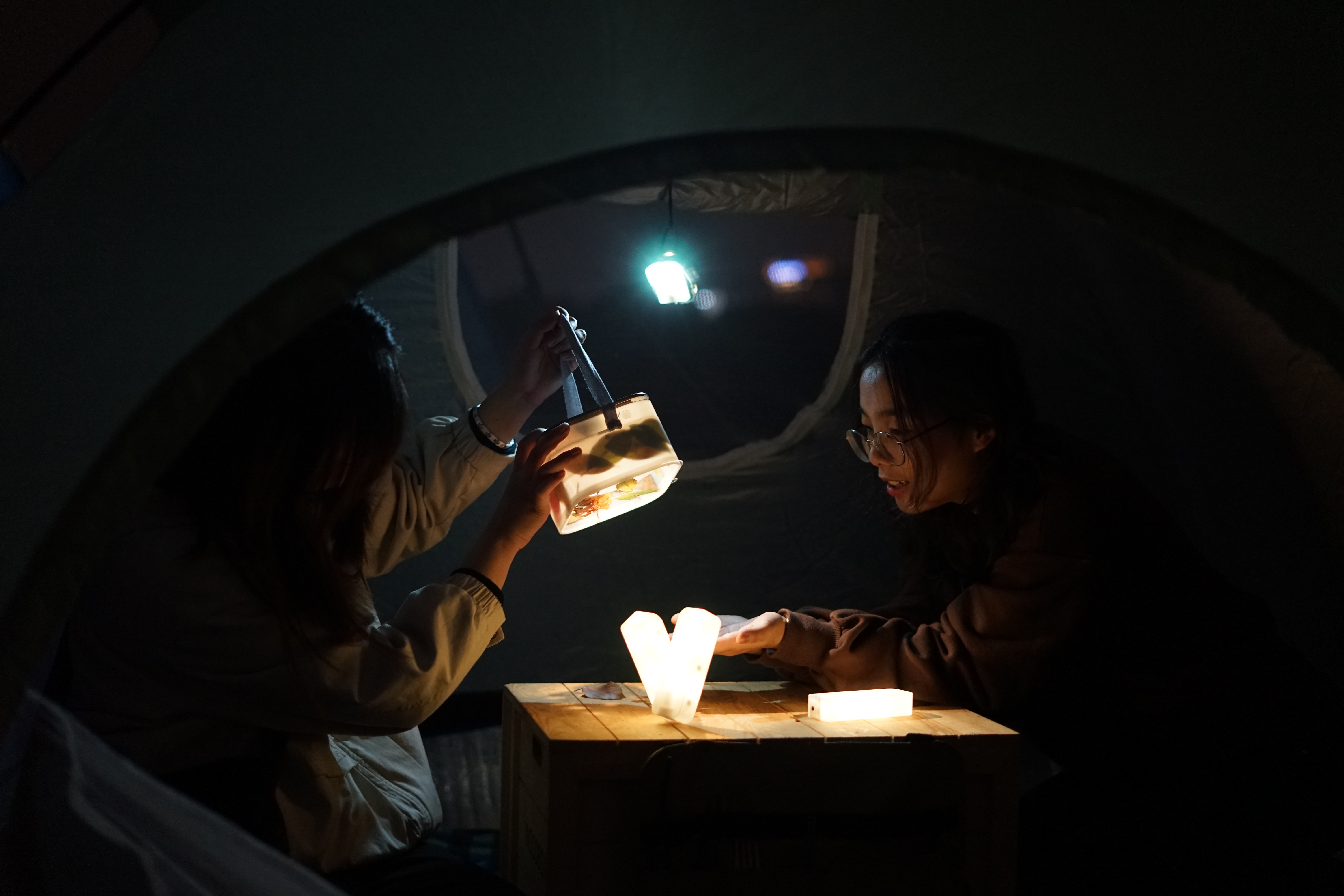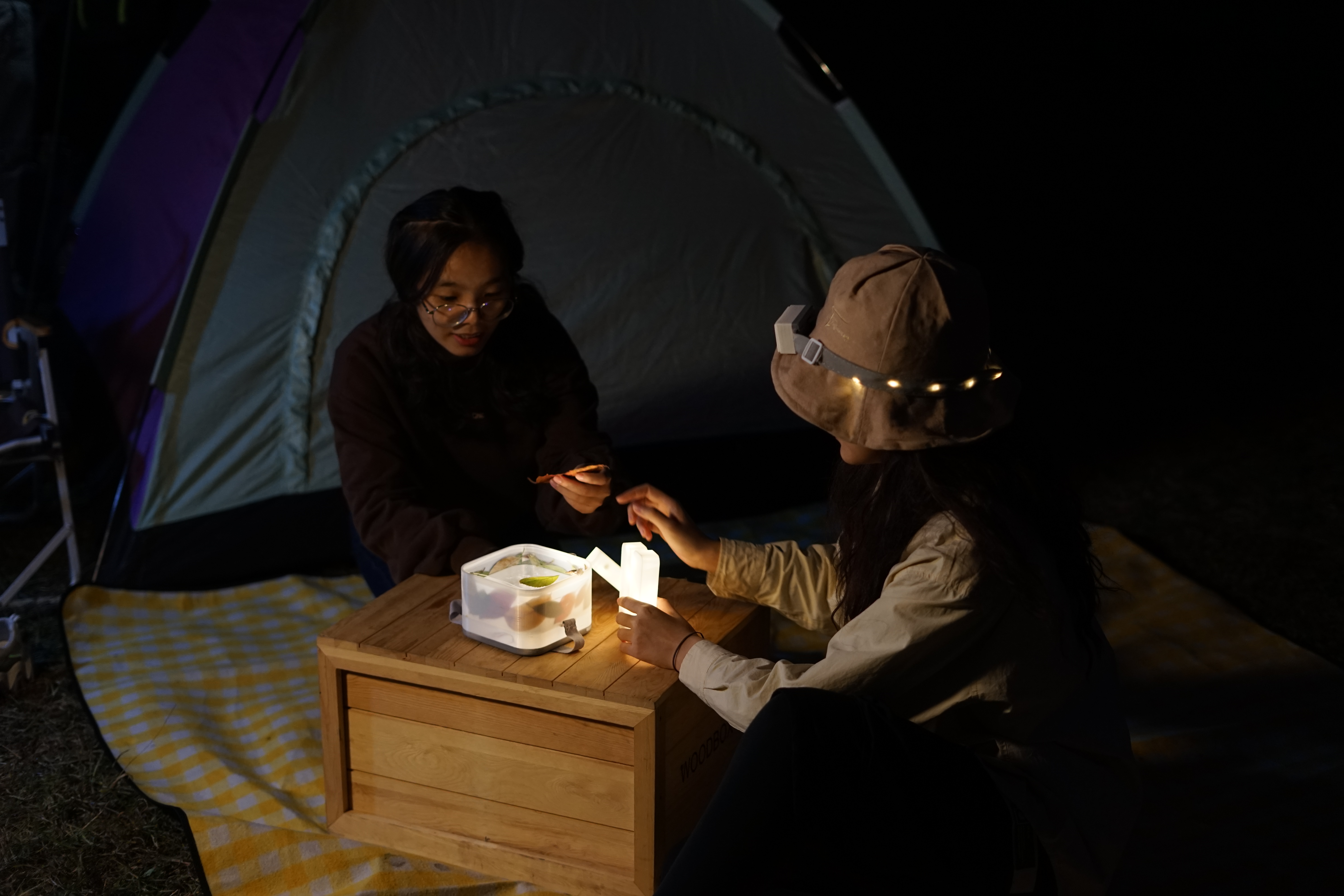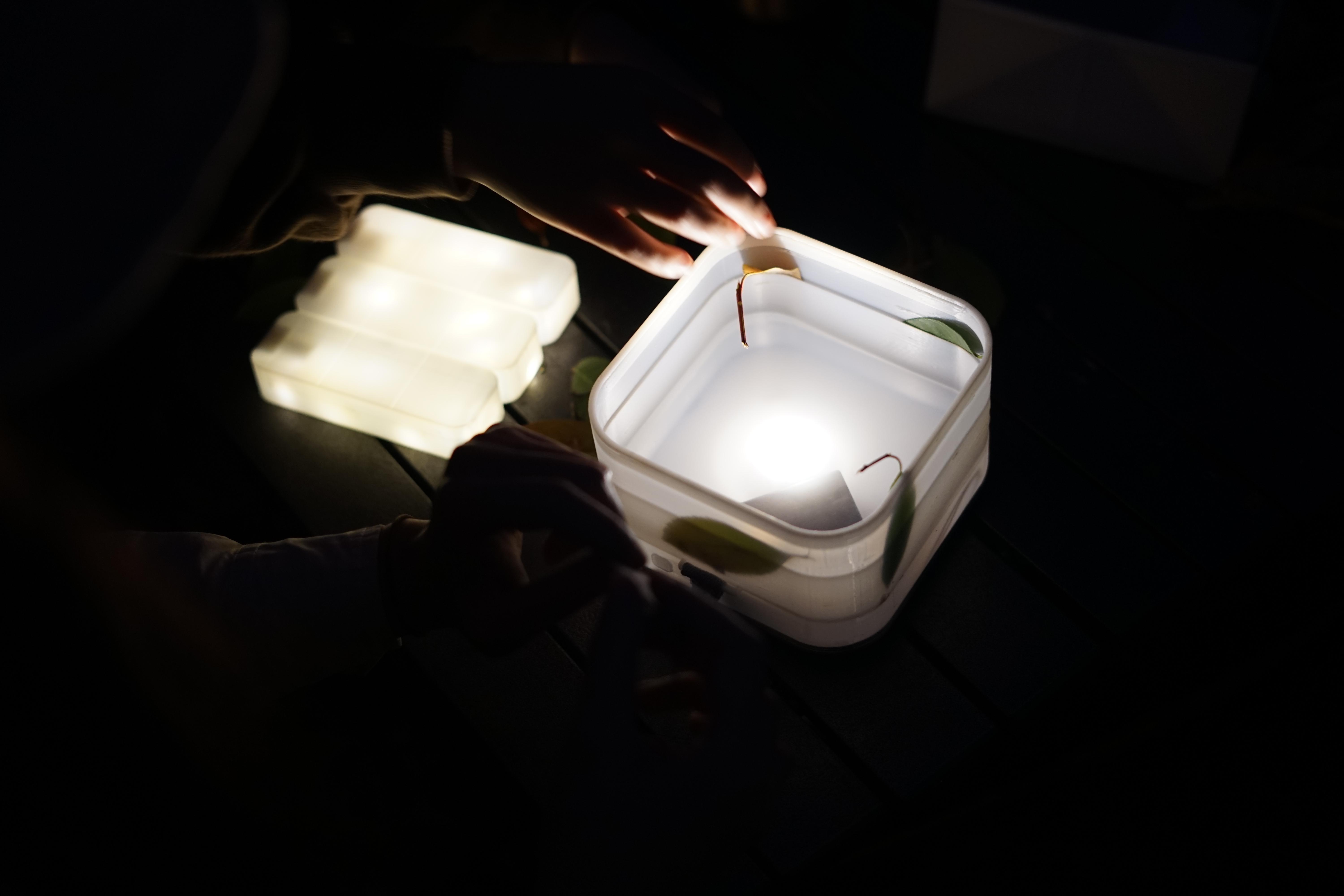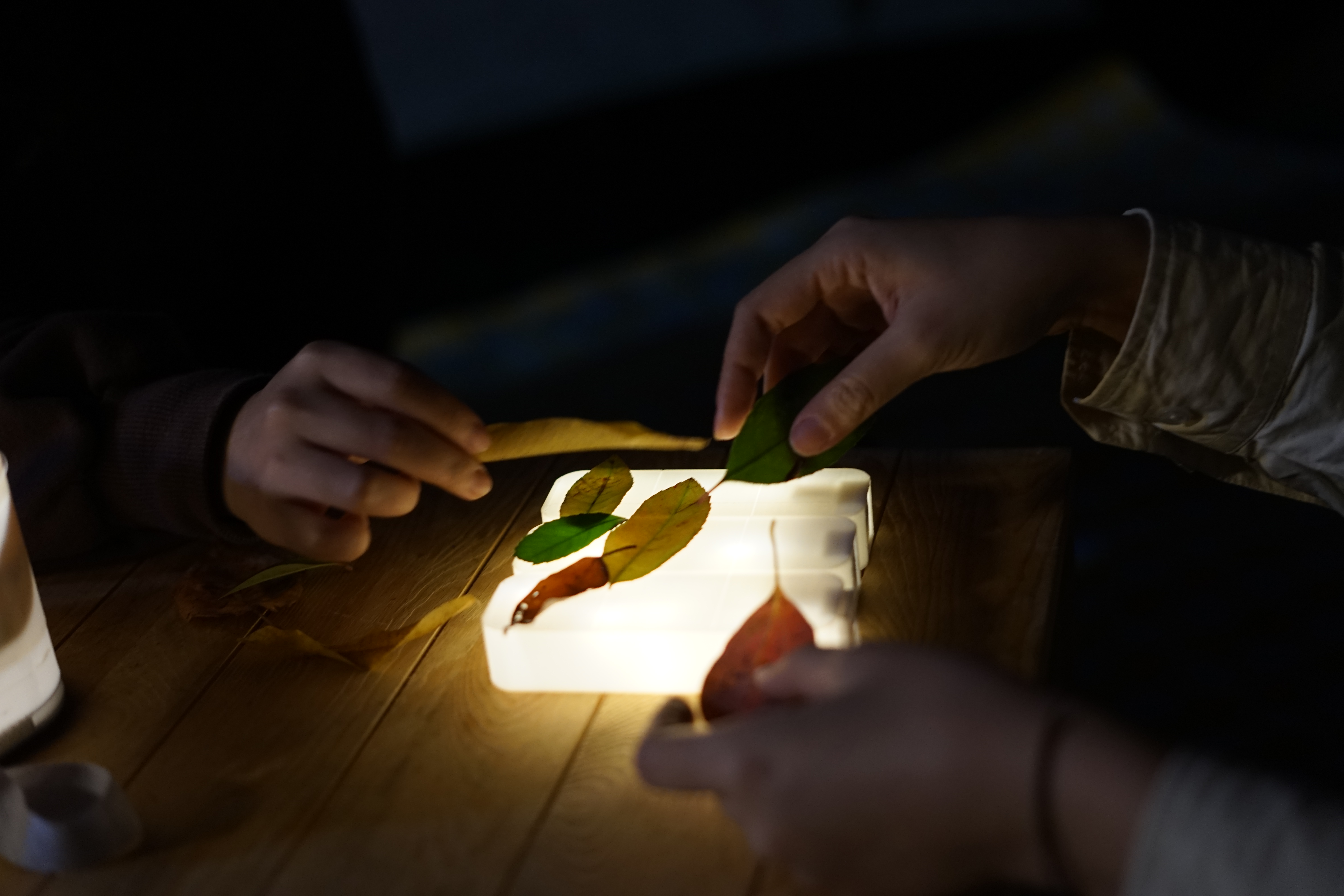 - Head Torch -
- Projection Light -
- TicTacToe Light -
- Branding Consideration -





Collaborators: Skylar Xiaoyu Wang, Xiaoyu Wang, Siyi Xia, Yuanyuan Xu